We are in constant contact with our customers for the continuous research and further development of our products, allowing us to directly integrate their needs into the development.
As a result, further products are developed, which meet the requirements of our customers and the rapidly changing market.
DURADA®-DT
Doctor Blade from advanced polymer material
MATERIAL
Multi-layer fiberglass fabric structure with thermoplastic polymer matrix and ceramic coating at tip, very wear-resistant
ADVANTAGES
MATERIAL COLOUR

beige

LOGO COLOUR

black

BENDING STRENGTH

up to 250 N/mm²

TEMPERATURE RESISTANCE IN CONTINUOUS USE

180°C

CHEMICAL RESISTANCE

very good

WATER ABSORPTION
none
STANDARD DIMENSIONS*
THICKNESS mm (inch)

WIDTH mm (inch)

1.0 (0.039)
75 (3)
* OTHER WIDTHS AND THICKNESSES AVAILABLE ON REQUEST
KEY FEATURES
CONTINUOUS LENGTH TO INDIVIDUAL SPECIFICATION

DOUBLE BEVEL

Bevel Angle 20°

Without rebate; groove to customer requirements

Wear indicator: Ceramic layer is an indicator
RIVETING
Ready to use for all standard holder systems with appropriate rivets.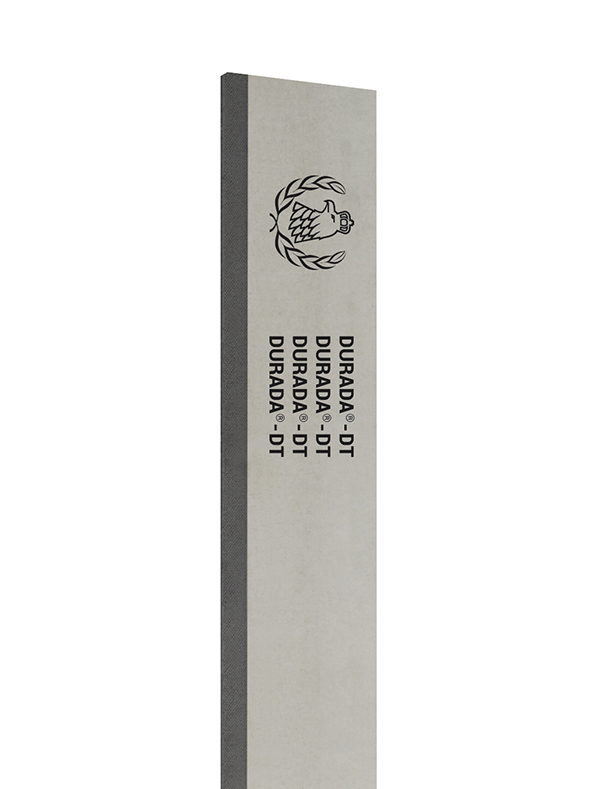 Productflyer