Trainee Team 2021 – Come join us!
Clouth Media Crew - September 2020, Training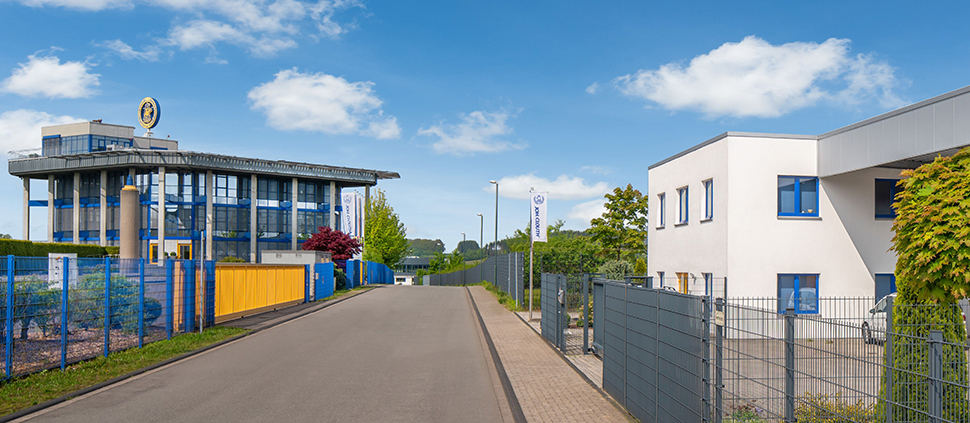 At our site in Hückeswagen, we are looking for motivated comrades-in-arms for the 2021 trainee team, who want to start their professional life with an apprenticeship as an industrial business management assistant or industrial business management assistant plus "Abitur" (= university-entrance diploma acquired at a secondary school in Germany).
Our team of 11 trainers comes from different departments and is looking forward to supporting the young professionals. They know the requirements very well and some of them successfully completed their own apprenticeship at Joh. Clouth. Because we train to take on.
But how do you become a trainee at Clouth?
We have put together a few tips on how those interested in training at Joh. Clouth in Hückeswagen, can apply. Depending on which you find easier, you first prepare your letter of application or your CV (curriculum vitae or resumé).
The letter of application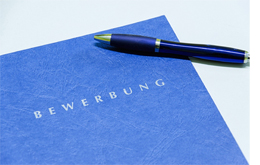 It can certainly be said: There is no second chance for the first impression. In many ways a good letter of application is the entrance ticket to the company. It should be written in a creative and interesting way and not contain any stock phrases. Rather, it should make you want to get to know the applicant. Information about why you chose this particular company or why you are interested in this particular training are helpful details for the personnel team.
In order for the application letter to hit the spot, you should find out about the company beforehand; for example, via the website. Often you can find a lead-in for your cover letter there. There are also always a few keywords in the job advertisement that can be included in the cover letter as a central thread. Here you can go directly to our trainee career page and our Clouth:Ticker also provides information about Joh. Clouth as a training company.
An application letter usually should be no longer than a single DIN A4 page. It looks particularly good if written in accordance with DIN 5008.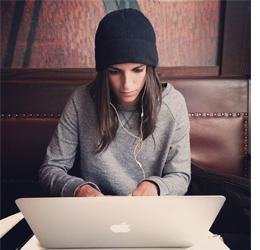 The CV and other important papers
The CV contains: Name, address, marital status, date and place of birth. But also, the highest school-leaving qualification and personal interests outside school should be mentioned.
All information should be clearly prepared so that the personnel team have a quick overview. Very important: Pay close attention to ensure that your telephone number and e-mail address are correct. A serious e-mail address is also advantageous. Your final certificate, proof of internships and assessments are also essential documents.
About the photo: Officially, there is no need to include a photo. However, if you do decide to include a photo, it should be a professionally produced application photo. It is best to integrate the photo in your CV.
All documents ready? Then all documents should be proofread by at least one other person. Another person will stumble over possible typing errors or formulation errors where the author may miss these.
Once everything has been checked, submit the application quickly and simply via the application portal at www.clouth-karriere.com.
The Assessment Centre - What is that?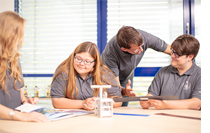 Have you received an invitation to the Assessment Centre? Congratulations! Then you have done everything right with your documents. 4-6 applicants usually take part in this at the Clouth Group headquarters in Hückeswagen.
The Assessment Centre is a method of assessing the personality of an applicant. The Assessment Centre is about overcoming challenges, finding various solutions in a team and finally presenting a common strategy. The tasks are worked through using role-playing, interviews and discussion situations and are presented at the end.
Not only the solutions are evaluated, but also the dynamics in the team. Who takes on the role of the speaker, who brings in their suggestions and how are individual suggestions accepted by the other participants? How do the applicants deal with a stressful and for them unknown situation? All these observations give the personnel team a good overview of the different applicants.
The job interview
At the end there is also a classic job interview at the Assessment Centre. The applicant and the training manager as well as an employee from the personnel department get to know each other in this personal interview. Although the Clouth colleagues conduct the interview, the applicant also has the opportunity here to ask questions about Clouth and the training. The interview helps both sides to check whether the chemistry is right.
What to do in case of stage fright?
Stage fright and excitement are both natural human traits and need not be covered up. Take a deep breath and it is best to deal with it offensively and address it. The staff in the personnel department understand this and stage fright often passes as soon as the first introductory sentences have passed or some small talk.
Were these tips helpful?
Then put them into practice and apply straight away! Because for the 2021 training year we are once again looking for young, motivated and inquisitive people who would like to shape their future together with Clouth.
We are looking forward to receiving many interesting applications with reference numbers JC0025 (industrial business management assistant plus Abitur or JC0026 (industrial business management assistant via our applicant portal.
Do you need more information about the right application?
Then click here: www.azubiyo.de/bewerbung/