Merry Christmas and a Happy New Year!
Clouth Media Crew - December 2020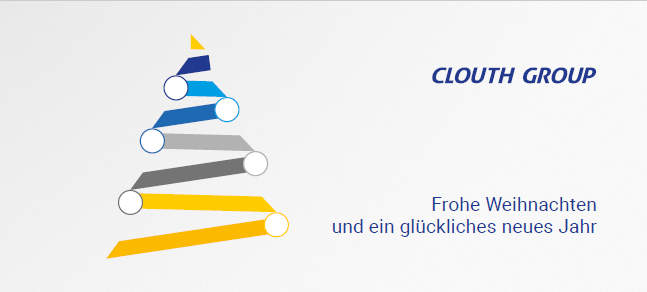 Christmas - a Time of Cherished Traditions
With good cause, we say <<Year after Year Christmas is Coming>> and for that reason, this year again we send our season's greetings to our business partners throughout the world.
For Christmas, it then may be something special! This is why our Christmas tree this year wears a dress made from the Clouth Group's doctor blades ;-)
The greetings are printed on FSC®-certified 100% recovered paper. This paper has been awarded the EU Ecolabel and is labelled with the <<Blue Angel>> eco-label which is given to particularly environment-friendly products only.
So, we wish you – entirely sustainable – a Merry Christmas and a Happy New Year!
P.S. Our Clouth:Ticker will pause for a short winter break! We will read us gain at the end of January.
In the meantime, please be free to rummage in our 2020 articles. We, for example, have accompanied our colleagues all around the world.