People at Clouth
Clouth Media Crew - April 2021, People at Clouth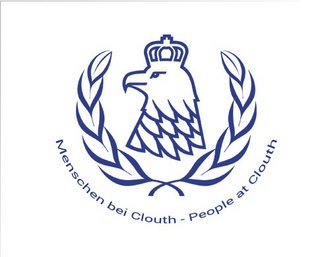 People at Clouth
Over the past few weeks, we have reported on our extensive product range and the quality and reliability of the individual products. But quality is not a matter of chance. Our employees* are our quality guarantee! Every single one of them gives their utmost every day to satisfy our expectations, as well as those of our customers.
Whether directly involved in product manufacturing, on-site consulting, sales with customers, or in the background in administration - Clouth employees give a face and a voice to the products.
It is not for nothing that our mission statement asserts: "We have the right people for first-class solutions."
As such, products such as our doctor blades are in use in every third paper machine around the world, and in every second machine in Europe.
Milestones reached beneath the Clouth eagle
Many of the employees at the head office in Hückeswagen have been part of the Clouth success story for years – and in some cases for several decades. It is simply not possible to introduce each individual. More than 40% of them have been with us for at least 10 years. A figure that we are very proud of!
The long-serving employees we will be introducing in the coming weeks discuss the paths that they have taken at Clouth, and also provide insights into the development of the family business. You can look forward to some fascinating stories.
The blend makes the difference
However, they all have one thing in common: They are experts in their field and they are always happy to answer questions from younger colleagues with their broad knowledge of Clouth. Clouth therefore benefits from a successful blend of experience and a digitally-minded generation.
If you are keen to learn something about the team spirit and everyday working life at Clouth beforehand, we recommend the interview with the apprentices from summer 2020.