People at Clouth - Peter Langer and Ralf Schwarz
Clouth Media Crew -July 2021, People at Clouth


Clear filter (all messages)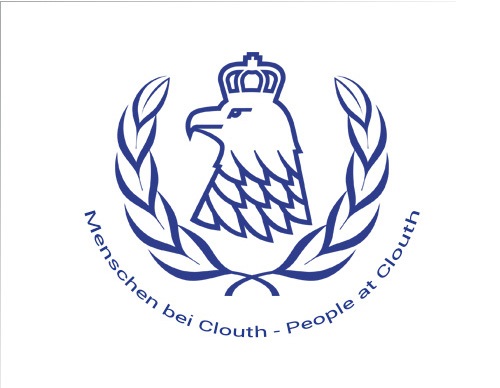 Two employees are going to speak today: Peter Langer has worked for Clouth for 23 years and Ralf Schwarz is celebrating his 25th anniversary at the company in July. They work together in plant management. When you talk to them, you immediately notice that the chemistry between them is good. They will tell us about how they came to Clouth and what has changed over time in their view in an exciting interview.
Clouth: A good recommendation
One thing has come up again and again during the conversations over the last few weeks: employees often came to Clouth because the family business was recommended to them. This is how it was for Mr Langer and Mr Schwarz.
"A former employee recommended Clouth to me back then. I therefore applied and started working at Clouth on 03/07/1996. Back then, I was a packer and machine operator in production. I later switched to outgoing goods and have been working in plant management since 01/09/1999. I can hardly believe that almost 25 years have passed.", explains Ralf Schwarz with a smile.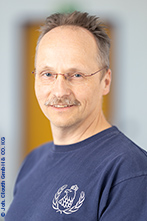 "For me, it was my father who had worked part-time at Clouth. He recommended the company very highly.", remembers Peter Langer. A good recommendation, as he has been working at Cloth for 23 years. "Back then, I took on a management role and am still working in this position to this day. It's an interesting and demanding job, as the range is very broad and comprises leadership, optimising the operating procedures and health and safety.", adds Mr Langer.
Ralf Schwarz continues: "Yes, every day is different and brings new challenges."
What makes Clouth special
"I'm impressed by the product and the cleanliness of production", enthuses Mr Langer about the company. "Hardly any cooling lubricants or swarf occur during manufacturing or final assembly of the doctor blades."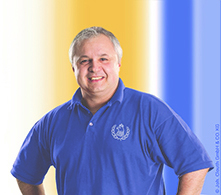 Mr Schwarz adds: "Clouth is always developing and investing in automating production. Nowadays, we no longer speak of Joh. Clouth but of the Clouth Group."
"Yes, Clouth has grown continuously, has added many new employees and locations, and has committed to cooperation. This includes the joint venture with Horst Sprenger GmbH, which resulted in Clouth Sprenger GmbH.", explains Mr Langer when talking about development. "And despite all this, Clouth has still remained a family business!"
To compare: In the early 90s, Joh. Clouth had 20 employees in Remscheid. Nowadays, it's more than 200 with locations and factories around the world. Clouth supplies 77 countries these days. Back then, it was ten to twelve.
Clouth has evolved over time
Both men have experienced many changes for and at Clouth over the last two decades. But the biggest change they mention is the company's relocation from Remscheid to Hückeswagen in 2000: "It really was a herculean task."
But there are also other highlights: "The team events with colleagues were always particularly enjoyable. I decided to attend the Steak Academy.", remembers Mr Schwarz.
"Yes, these all-day events with different options for the employees. Thumbs up, I still remember them to this day.", agrees Mr Langer.
We would like to thank Peter Langer and Ralf Schwarz for this interesting interview and will end our interview series in the next issue with an employee who has been loyal to Clouth for over 30 years.