Standstills mean backlogs!
Clouth Media Crew - January 2022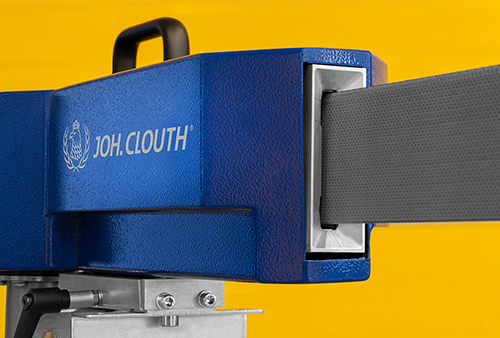 On-the-fly change with the CLOUTH PORTABLE-DOCTOR-CHANGE® (CPDC)
Every doctor blade change means a machine shut. It costs time, money and can also be nerve-wracking. However, doctor blade changes are indispensable, because if the blades are not cleaned or changed, there will be deposits on the rolls and cylinders and inevitably a poorer quality end product.
At the same time, current production costs and ecological requirements make it necessary to further optimise the efficiency of plants in order to remain economically successful in the future at the current price level. Many of the Clouth Group's products are already designed to contribute to this goal. It is a particular concern of ours to combine the increase in efficiency with the greatest possible occupational safety.
With the further development of the CLOUTH PORTABLE-DOCTOR-CHANGE® we are already taking on this challenge: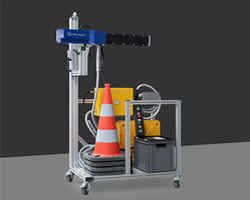 More efficiency through the maximum possible system availability
Higher product quality thanks to cleaner rolls and cylinders
Simple and safe handling
Significantly increased work safety
Less manual intervention in the process
The modern design, the practical transport trolley with equipment holder and safety equipment guarantee easy handling, enabling doctor blade changes to become a pleasant routine task.
You can find our detailed flyer here.
Maintenance is included in the first 2 years. Optionally, we also offer you a maintenance contract for the time thereafter. Regular maintenance by our Clouth Group experts helps you to ensure trouble-free operation and to maintain the value of your investment:
You will be contacted on a regular basis to arrange an acceptable date for maintenance. Only original replacement or spare parts are used. In addition, the costs can be calculated on the basis of an agreed flat rate for the maintenance service.
Convinced? Then contact our sales colleagues at sales@~@clouth.com or call +49 2192 853-0. We look forward to introducing you to the CLOUTH PORTABLE-DOCTOR-CHANGE®!