More than Just the Sum of all Parts
Clouth Media Crew - February 2022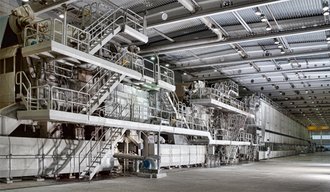 It is the Big Picture that Counts
The actual principle of paper production has always been the same: the application of fibres, scooping, pressing, and drying.
In the course if industrialisation, machines were developed for this process. Our doctor blades and systems clean the rolls of these paper machines in a proven manner. Today, process control and monitoring are additionally carried out by means of digitalisation, and so, intervention in the complex machine system does not only have a selective effect.
Our application engineers therefore are the equally competent contact persons for the product and service portfolio of the Clouth Group as well as the individual circumstances and requirements at our customers. Customers can rely on their product recommendation!
They support our customers with their profound know-how. The aim of the partnership-based cooperation is the optimal synchronisation of our products with our customers' machine – for an optimized production and a reliable machine availability.
This way, it is only natural that we have specialised teams of application engineers in place for the respective industries. Our colleagues at Clouth Sprenger are the first point of contact for the coated creping blades and the coating blades of the Ceradia® product line.
Their advice includes the selection of the proper coating and correct geometry for the respective requirement which, sometimes, may also be a challenge. They accompany trials, analyse them, and make their product recommendation on this basis. The same happens when a laboratory analysis of run blades has been made. In addition, they support our customers with regards to changes in their process, for example, if a yankee coating has changed. Giving general advice and offering service in case of malfunctions round out the competence profile of the team.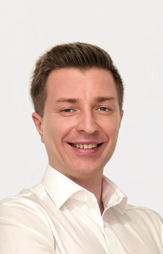 Florian Groß has the team leadership over the applications engineering department which includes the colleagues Selahatin Agar, Farid Belkesir, Thorsten Berg, Erik Bohr, Alfred Kramm, Philippe Mattern and Janne Nurmi.
According to our philosophy, the optimal performance of the creping bar, as well, is essential for a successful creping production. Therefore, the entire team is able to perform a comprehensive doctor holder inspection. Find out more about this service here and read our detailed article on this subject.
Do you need technical advice based on existing components? Then please contact our colleagues by email at: info@clouthsprenger.com
We look forward to hearing from you !

In our upcoming articles, we will introduce you to the application engineers of Joh. Clouth PaperTec GmbH. You will gain an insight into their focus of activity and active, successful business co-operations. Be curios!