Bundled Expertise
Clouth Media Crew - April 2022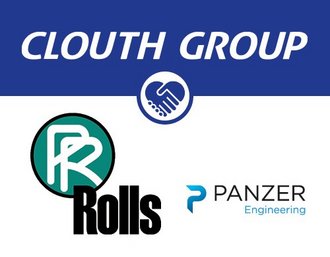 Expansion of the Partner Network
Since the beginning of 2019, we have been working with P.R. Rolls Oy.
This globally active partner is based in Pyhäjoki, Finland. The beginnings of P.R. Rolls Oy date back to the 1980s. From an early stage, the focus has been on the mechanical processing of rolls carried out on site at the customer's premises: Grinding and drilling work is carried out at the customer's machine, rolls and cylinders are grooved, balanced, and coated and services on DD washers for the pulp washing are carried out and also maintenance measures tailored to the customer's needs. This significantly reduces maintenance times – compared to the effort involved when rolls/cylinders have to be removed from the machine. The practical experience gained coupled with a keen interest in training skills and developing new processes and technologies have made P.R. Rolls Oy to a global expert in on-site feasible services for the papermaking and pulp industry.
In the meantime, however, P.R. Rolls also offers high-quality solutions for other industries, such as the steel and metal industry, shipbuilding, the food industry, mining, power plants, the chemical industry, and companies in the printing sector.
The range of possible coatings is wide – offered are:
non-stick coatings and carbide Teflon composite coatings for drying cylinders
hard coatings for drying cylinders and calender rolls
Teflon coatings for guide rolls
traction coatings for carrier drums and winder rolls
Teflon coatings for the headbox
To find out how you can avoid contamination in the dryer section and also save costs with the ideal combination of a roll coating from P.R. Rolls and a doctor blade from the Clouth range, please read our detailed report in week 26.
Joh. Clouth sees a great further grow potential for the future in the grinding and coating of Yankee and MG cylinders and this in the closest cooperation with the colleagues of Clouth Sprenger GmbH. The motto here is: Joh. Clouth PaperTec GmbH offers complete advice from a single source – starting with a surface inspection, determining the required quality, continued by a recommendation on the use of suitable doctoring system solutions and ceramic-coated creping blades.
With the partner P.R. Rolls Oy we also have come to another partner: the PANZER Engineering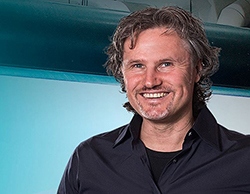 PANZER Engineering accompanies the handling of P.R. Rolls major projects in the German-speaking countries, but also offers companies in the paper industry comprehensive - individually tailored - measurement, analysis and optimisation services relating to dryer and Yankee cylinders. This includes safety checks, surface inspections, dynamic balancing, repair and service as well as advice and assistance with all production-related problems.
Any questions? Then please contact our experts via the Sales Support: andrea.dahlmann@~@clouth-group.com
Next week we will introduce you to another partner from the High North: the P.R. Pulping Oy.