We Took Part at the Zellcheming-Expo in Wiesbaden
Clouth Media Crew - July 2022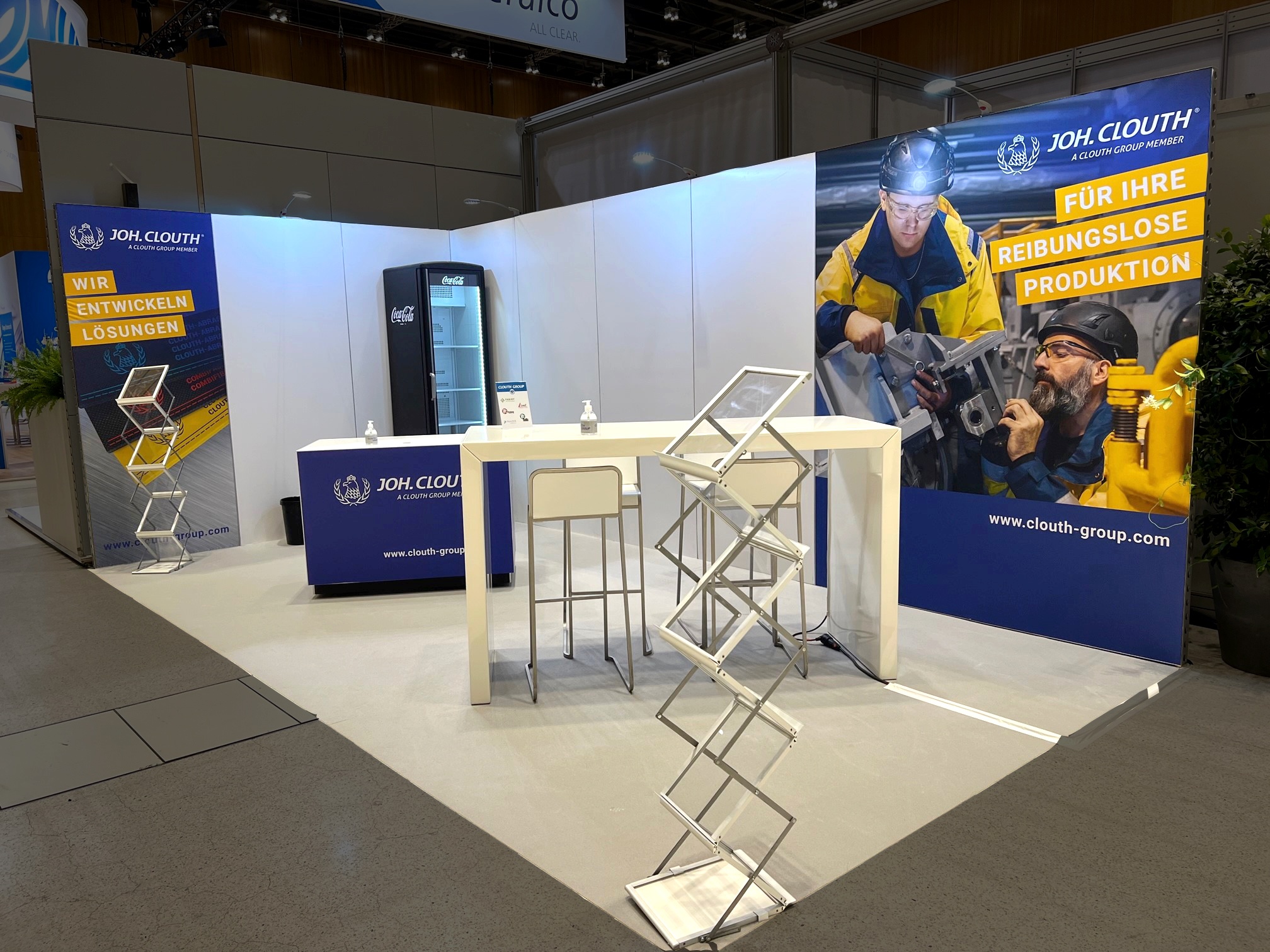 Interesting Topics and Successful Customer Meetings:
After 2 years of interruption due to Corona, we were finally able to participate at a trade fair again. From June 29th to July 1st we presented ourselves at the ZELLCHEMING-Expo in Wiesbaden.
The team of Joh. Clouth PaperTec GmbH was personally on site and so Bernd Fröhlich, Tobias Müller and Peter Weber could represent the product and service portfolio of the Clouth Group to the full extent and with competent know-how. Our partners Fabiny GmbH, P.R. Pulping Oy as well as PANZER Engineering and Laaf PM & Walzenservice GmbH also showed their professional and advisory qualities and supported the personal exchange at the booth. In this way, many exciting talks were held with regular customers and new contacts could also be made.
On the second day of the fair, our experienced application engineer, Günther Macher, was able to give an insight into our latest product development in his technical presentation at the fair, based on his many years of expert knowledge. We can only say that much: The definition of precision takes on a new meaning and our customers get an optimal solution with measurable added value, with which we help to achieve optimal doctoring and a perfect paper machine run.
Finally, it can be said that the Zellcheming-Expo in the RheinMain CongressCenter in Wiesbaden was completed with good results. 'The fair was very successful for us as a team of Joh. Clouth PaperTec GmbH, small but nice – a perfect platform for personal customer meetings. We were able to set impulses during the three days of the fair and are looking forward to the upcoming time', says Tobias Müller.