People at Clouth - Marion Botte
Clouth Media Crew - May 2021, People at Clouth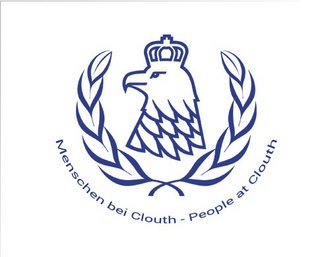 Whoever knows our website and reads the CLOUTH:TICKER regularly is well informed about our products and services. Time, therefore, to introduce the people behind it all. But who to begin with, who to end with? Over 40% of our employees have been involved in Clouth's success story for more than 10 years. We are very proud of that fact and we would say to them: Thank you very much!
The portraits presented in the coming weeks provide an insight into paths at Clouth – representative of the many different and individual careers here.
Giving good advice

One of these employees is Marion Botte. The family business, Joh. Clouth, was recommended to her at the time by a friend and former co-worker. "We already knew each other from working together at another company and she thought I would fit in well with the team at Clouth." says Mrs Botte. The friend was right! Since 15th February of 2006, Mrs Botte has strengthened the team in the purchasing department. In order to optimally combine family and career, she initially worked part-time.
What makes Clouth special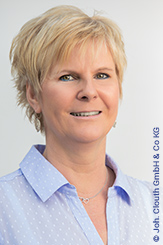 What she likes best about Clouth is the varied work in the purchasing department, the opportunity to work very independently and co-operating in a nice team. "All in all, there is a good atmosphere of togetherness here. Clouth itself takes great interest in the health of its employees and I like that a lot!"
"We are equipped with excellent work tools, such as great screens and scanners, and we also use very good programmes – everything that makes a good computer workplace."
"Nowadays, I also occasionally work for the company Clouth & Kochenrath, which is based at the Hückeswagen site, and assist them with order processing. In addition, I am also a training officer for the purchasing department."
Clouth has evolved over time

A lot has changed in the last 15 years. Mrs Botte tells us that the company has grown significantly in recent years. New factories and many new employees have been added.
"The biggest change was the introduction of the SAP system and the many possibilities it offers", she recalls. "Also the introduction of our Docuware system for paperless working has changed many things."
Marion Botte has particularly fond memories of the Clouth Cup. A football event hosted by Clouth every two years for staff and customers. "I always especially enjoyed that because it gave you the opportunity to meet colleagues from the other factories and talk with them in person. The mood was always good."
We thank Marion Botte for the interesting interview and continue our interview series in the next issue with an employee who has been with the company for more than 20 years! The excitement continues!