Specialists for tailor-made solutions
Clouth Media Crew - February 2022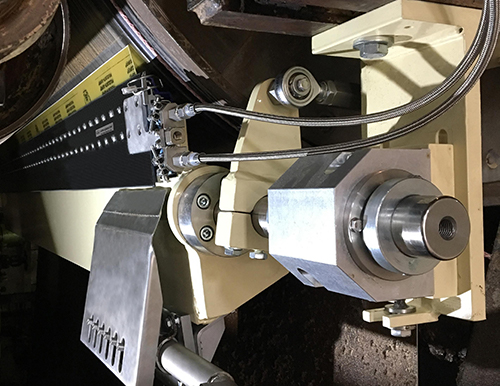 For all those making no progress with standard solutions
The companies in the Clouth Group are focussed completely on fulfilling their customers' requirements. The aim is always to improve the quality of the final product and to achieve longer service lives in order to reduce costs. We therefore offer a wide, tried and tested range of doctor blades, doctor holders and accessories.
But sometimes, the requirements or conditions on-site are so special that completely new special solutions that are tailored individually to the customer's machine have to be developed. Our expert team has well-founded specialist knowledge and many years of expertise in the sector and therefore enables the tailor-made system solutions that our customers require. By now, we can look back on numerous special solutions that have been developed and installed successfully, such as specially adjusted doctoring systems.
Allow us to introduce our experts and their development specialisms: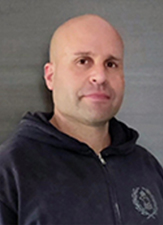 Thomas Dittrich strengthens the Clouth Group team in the Eltmann location. He focusses on consultation for optimising paper machine performance by increasing water removal using adapter doctoring systems. This is based on technical consultation regarding "doctoring" on-site with the customer following by developing individual solutions/designs for critical items.
E-Mail: thomas.dittrich@clouth-eltmann.com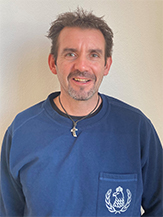 Gerhard Maschek has been a mechanical engineer since 1997 and has worked in the field in the paper industry for around 25 years. He learned the basic skills in paper processing, along with the corresponding expertise in processes and problems in the field on the paper machines and in theoretical further training regarding "Paper making". He has been part of the Clouth Group team since 2013. Combining mechanical engineering, paper making and doctoring, along with all of the challenges, is his and the team's task in order to guarantee fault-free, efficient operation of the paper machines.
E-Mail: gerhard.maschek@~@clouth-eltmann.com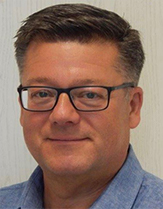 Jörg Morschek has been a mechanical engineer since 1990 and part of the Clouth Group family in the Moers location since 2015. As the product manager for creping doctor systems, he and the colleagues from Clouth Sprenger application technology developed the low-vibration Galeno creping doctor system there. Recently, as part of the application development team, he has also assisted the colleagues in the Eltmann location with on-site measures and order-related assignments when assembling the doctor systems developed there.
E-Mail: joerg.morschek@clouthsprenger.com
Together, they form an unbeatable trio with experience and expertise on which the others can rely. No more is required to find solutions that are then implemented in cross-group teamwork.
Do you need special solutions for special requirements? Contact our colleagues for technical consultation and on-site investigations.
We look forward to hearing from you!
In the next Clouth:Ticker, we will introduce you to the creping doctor and doctor blade experts at Clouth Sprenger application technology.